WELCOME TO S. GIRDHARLAL GROUP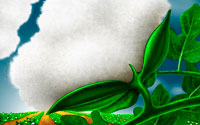 It is our priviledge to introduce our group as a bridge between exporter/manufacturer of quality products in the field of Textiles from fibre to garments.
We, S. Girdharlal Group started business in 1974 by Shri Girdharlal J Sanghvi, who is having experience in raw cotton, yarn, fabric, Home Textiles business of more than 55 years from Mumbai Tambakanta Market.
In domestic markets, We cater to various quality products exporters & manufacturers like Ropes, Twines, Tapes, Ribbons, Furnishing Fabrics, Knitters & Hosiery Fabrics, Bedsheet, Towellings, etc.
Other users are: Packing Thread, Sewing Threads, Bag Closing Yarn, Candle Yarn, Flower Yarn, Asbestos Yarn, Backing Yarn, Mop Yarn As a family business Mr. Dharmen Girdharlal & Mr. Sunil Girdharlal join the business & continuing domestic and export business of Raw cotton, Yarn, Fabric, Home Textiles.
Why us?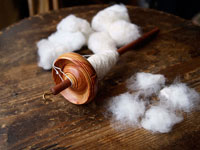 We are constantly working to comprehend the needs and wants our clients and come up with products that are manufactured in accordance with their requirements. Service and Support With regular service, our clients can be assured of timely and cost effective service. We also provide after sales support. Customer Satisfaction We compete effectively in today's global business environment by constantly delivering cost competitive, high quality products and services that meet customers expectations.